| Board Members | Audit | Talent Management & Compensation | Finance | Governance and Nominating | Safety, Environment and Technology | Executive |
| --- | --- | --- | --- | --- | --- | --- |
| | | | | | | |
| | | | | | | |
| Gary L. Belske | | | | | | |
| Robert J. Bernhard | | | | | | |
| Bruno V. Di Leo | | | | | | |
| Stephen B. Dobbs | | | | | | |
| Carla A. Harris | | | | | | |
| Robert K. Herdman | | | | | | |
| Thomas J. Lynch | | | | | | |
| William I. Miller | | | | | | |
| Georgia R. Nelson | | | | | | |
| Kimberly A. Nelson | | | | | | |
| Karen H. Quintos | | | | | | |
Committee Charters
Jennifer Rumsey
Jennifer Rumsey became the President and Chief Executive Officer (CEO) of Cummins Inc. on August 1, 2022. In this role, she oversees the strategic direction, growth initiatives and global operations for the +100-year old, Indiana-based company.
Rumsey has focused her 25-year career on advancing technology and bringing products to market that power customers' success and make a positive difference in the world. She co-authored the Cummins' Destination Zero strategy, the company's strategy to go further, faster to reduce the greenhouse gas (GHG) and air quality impacts of its products and reach net-zero emissions by 2050.
Rumsey assumed the role of President and CEO in August 2022. She has served in several leadership positions across the company, including most recently as the President and Chief Operating Officer (COO). As COO, she successfully and strategically navigated the company's global operations during unprecedented supply chain constraints, delivering record revenues and dramatically improving product quality and Cummins' market position.
Prior to that role, she led Components, one of Cummins' five business segments. From 2015 to 2019, Rumsey was Cummins' Vice President and Chief Technical Officer and led a global technical organization of approximately 11,000 employees responsible for research and engineering across the company. Rumsey's early career focused on control systems and system engineering, initially at a fuel processing and fuel cell start-up company in Cambridge, MA. In 2000, she moved to Cummins and has worked in a variety of engineering roles across Cummins and product life cycle areas including advanced technology development, new product development, current product engineering and product quality.
Rumsey is on the Board of Directors of Cummins Inc. and Hillenbrand. She is a member of the Society of Women Engineers (SWE), the Society of Automotive Engineers (SAE), the Purdue Engineering Advisory Committee and Women in Trucking Association.
Rumsey holds a Bachelor of Science in Mechanical Engineering from Purdue University and a Master of Science in Mechanical Engineering from Massachusetts Institute of Technology.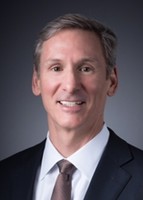 N. Thomas Linebarger
Tom Linebarger was appointed as Executive Chairman of Cummins Inc. in August 2022. In this role, Tom will continue serving as Chairman of the Board.
Prior to this role, Tom served as Chairman and Chief Executive Officer (CEO) for 10 years. Before that, he served as President and Chief Operating Officer from 2008 to 2011, Executive Vice President and President, Power Generation Business from 2003 to 2008, Vice President and Chief Financial Officer from 2000 to 2003, and Vice President of Supply Chain Management from 1998 to 2000.
Tom was initially attracted to Cummins' purpose-driven approach to business. That was reinforced during a summer internship at the Cummins Midrange Engine plant in Walesboro, Indiana (USA). He liked the values, the people and the business challenges he found at Cummins and decided to join full time in February 1993. Prior to Cummins, Tom was an investment analyst and investment manager at Prudential Investment Corporation, working in both Singapore and Hong Kong. In addition to his work at Cummins, Tom is actively involved with several global and local organizations. He has been a member of the Board of Directors of Harley Davidson since 2008. He is a member of the Business Roundtable (BRT), an association of chief executive officers of America's leading companies working with government officials on crafting legislation impacting American businesses. In 2021, Tom was appointed Chair of the Central Indiana Corporate Partnership (CICP) and Co-Chair of the Global Hydrogen Council. Tom previously served as Chair of the U.S.-China Business Council from 2020 to 2022.
Tom grew up in California and received joint undergraduate degrees in management engineering from Claremont McKenna College and mechanical engineering from Stanford University. He later returned to Stanford University to earn a master's degree in manufacturing systems from the School of Engineering and a master's degree from the Graduate School of Business.
Gary L. Belske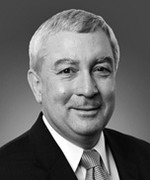 Robert J. Bernhard
Bruno V. Di Leo
Stephen B. Dobbs
Carla A. Harris
Robert K. Herdman
Thomas J. Lynch
William I. Miller
Georgia R. Nelson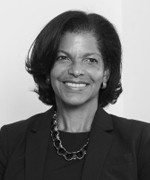 Kimberly A. Nelson
Karen H. Quintos