N. Thomas Linebarger
Chairman and Chief Executive Officer
Tom Linebarger became Chairman and CEO of Cummins Inc., the largest independent maker of diesel engines and related products in the world, on January 1, 2012. Prior to becoming Chairman and CEO, he served as President and COO from 2008 to 2011, Executive Vice President and President, Power Generation Business from 2003 to 2008, Vice President and Chief Financial Officer from 2000 to 2003, and Vice President, Supply Chain Management from 1998 to 2000.
Tom grew up in California and in 1986 received joint undergraduate degrees in management engineering from Claremont McKenna College and mechanical engineering from Stanford University; He later returned to Stanford University to earn an MS in manufacturing systems from the School of Engineering and an MBA from the Graduate School of Business in 1993.
Prior to joining Cummins, Tom was an investment analyst and investment manager at Prudential Investment Corporation where he lived in both Singapore and Hong Kong. While at Stanford, he worked at Cummins as an intern and spent his summer working on the manufacturing line at the Cummins Midrange Engine plant in Walesboro, Indiana. He liked the values, the people and the business challenges he found at Cummins and decided to join full time in February 1993.
Tom has been on the board of directors of Harley Davidson since 2008. He is also a board member of the Business Roundtable where he serves as Chair of the International Engagement Committee, as well as, a member of the Executive Committee, US-China Business Council, Energy Systems Network and Canvas.
Tom and his wife Michele live in Indianapolis and enjoy traveling to spend time with their adult daughters, Alex and Emily.
Jennifer Rumsey
President and Chief Operating Officer
Jennifer Rumsey is President and Chief Operating Officer of Cummins Inc. She assumed the role in March 2021, succeeding Tony Satterthwaite.
Prior to her current role, Rumsey was Vice President and President of Components Segment, one of Cummins' five business segments. The Components Segment consists of five businesses: Cummins Filtration, Cummins Turbo Technologies, Cummins Emission Solutions, Cummins Electronics and Fuel Systems and Eaton Cummins Automated Transmission Technologies. As the President of Components, Rumsey oversaw an organization of more than 12,000 global employees with sales of $6 billion in 2020 and customers located around the world.
Rumsey previously served as Vice President and Chief Technical Officer where she led the global technical organization of approximately 11,000 employees responsible for research and engineering across Cummins. Rumsey's early career focused on control systems and system engineering; initially at a fuel processing and fuel cell start-up company in Cambridge, MA. In 2000, she moved to Cummins and has worked in a variety of engineering roles across Cummins and product life cycle areas including advanced technology development, new product development, current product engineering and product quality.
Rumsey is passionate about building high-performing, diverse teams and has dedicated her Cummins career to the development of others and to innovate for customers to power their success.
Rumsey is a member of the Society of Women Engineers, Society of Automotive Engineers, the Purdue Engineering Advisory Committee and Women in Trucking Association. She holds a Bachelor of Science in Mechanical Engineering from Purdue University and a Master of Science in Mechanical Engineering from Massachusetts Institute of Technology.
Robert J. Bernhard
Vice President for Research and a professor of Engineering at the University of Notre Dame
Franklin R. Chang Diaz
Chairman and CEO of Ad Astra Rocket Company
Bruno V. Di Leo
Managing Director, Bearing-North LLC
Stephen B. Dobbs
Retired Senior Group President at Fluor Corporation
Carla A. Harris
Vice Chairman of Wealth Management and Senior Client Advisor at Morgan Stanley
Robert K. Herdman
Managing Director of Kalorama Partners, LLC
Alexis M. Herman
Chairman and CEO of New Ventures, LLC
Thomas J. Lynch
Chairman, TE Connectivity Ltd.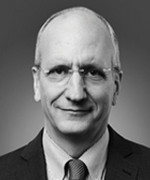 William I. Miller
President of the New York-based Wallace Foundation
Georgia R. Nelson
Retired President and CEO of PTI Resources, LLC
Kimberly A. Nelson
Retired Senior Vice President, External Relations of General Mills, Inc.
Karen H. Quintos
Retired Chief Customer Officer of Dell Technologies Inc.