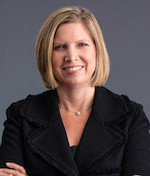 Jennifer Rumsey
Chair and Chief Executive Officer
Jennifer Rumsey became Chair and Chief Executive Officer (CEO) of Cummins Inc., a global power leader that uniquely offers its customers a broad portfolio of power solutions that best meet their needs and powers their businesses, including diesel, natural gas, battery, fuel cells, electrolyzers, and related components, on August 1, 2023.
Rumsey was named President and CEO on August 1, 2022. Prior to her current role, she was President and Chief Operating Officer, which she assumed in March 2021. Before serving as COO, Rumsey was Vice President and President of Components Segment, one of Cummins' five business segments. The Components Segment consists of five businesses: Cummins Filtration, Cummins Turbo Technologies, Cummins Emission Solutions, Cummins Electronics and Fuel Systems and Eaton Cummins Automated Transmission Technologies. As the President of Components, Rumsey oversaw an organization of more than 12,000 global employees with sales of $6 billion in 2020 and customers located around the world.
Rumsey previously served as Vice President and Chief Technical Officer where she led the global technical organization of approximately 11,000 employees responsible for research and engineering across Cummins. Rumsey's early career focused on control systems and system engineering; initially at a fuel processing and fuel cell start-up company in Cambridge, MA. In 2000, she moved to Cummins and has worked in a variety of engineering roles across Cummins and product life cycle areas including advanced technology development, new product development, current product engineering, and product quality.
Rumsey is passionate about building high-performing, diverse teams and has dedicated her Cummins career to the development of others and to innovate for customers to power their success.
Rumsey is a member of the Society of Women Engineers, Society of Automotive Engineers, and Women in Trucking Association. She holds a Bachelor of Science in Mechanical Engineering from Purdue University and a Master of Science in Mechanical Engineering from Massachusetts Institute of Technology.
Gary L. Belske
Retired Deputy Managing Partner and Chief Operating Officer of Ernst & Young
Robert J. Bernhard
Retired Vice President for Research at the University of Notre Dame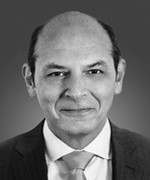 Bruno V. Di Leo
Managing Director, Bearing-North LLC
Stephen B. Dobbs
Retired Senior Group President at Fluor Corporation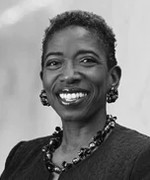 Carla A. Harris
Vice Chairman of Wealth Management and Senior Client Advisor at Morgan Stanley
Thomas J. Lynch
Chairman Danaher Lynch Family Foundation
William I. Miller
President of the New York-based Wallace Foundation
Georgia R. Nelson
Retired President and CEO of PTI Resources, LLC
Kimberly A. Nelson
Retired Senior Vice President, External Relations of General Mills, Inc.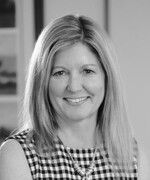 Karen H. Quintos
Retired Chief Customer Officer of Dell Technologies Inc.